United Kingdom
We are pleased to be able to offer a selection of Three Choirs Wines
Three Choirs Vineyard is England's leading and most awarded, single estate vineyard. Set in the rolling hills of north Gloucestershire, the vineyard enjoys low rainfall and good sunshine due to the rain-shadow effect from the Black Mountains to the west and the Malvern hills to the north-east. Careful varietal selection over the past 40 years coupled with low input viticulture gives the best starting material for a stunning range of wines.
Three Choirs English estate bottled wines, still and sparkling can be supplied, full list available on request.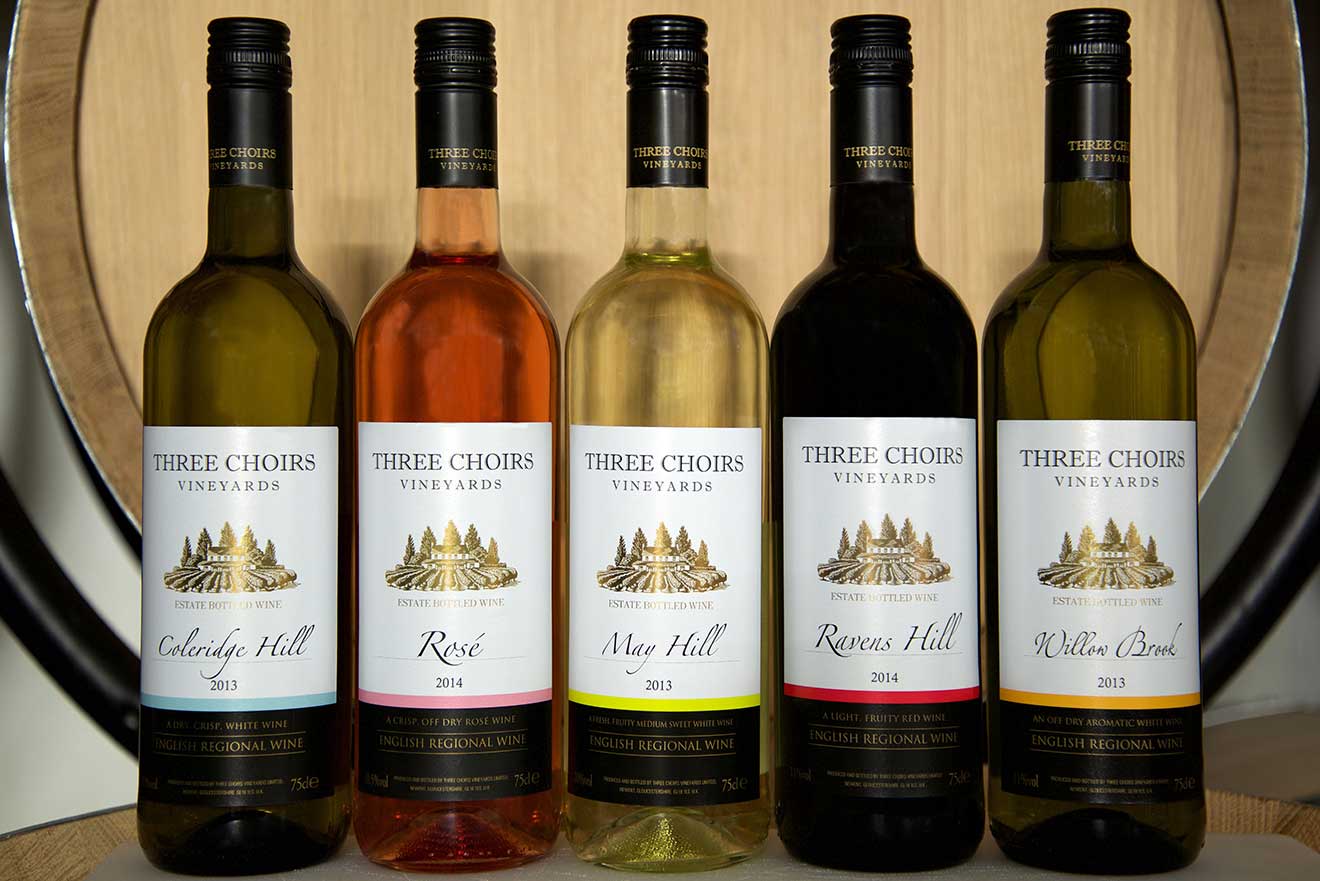 Three Choirs Wines
Three Choirs have a range of excellent wines to offer.
From carefully nurtured single varietals such as the fine Bacchus, to crisp and refreshing Coleridge hill, richer and aromatic off dry Willow Brook to the medium sweet and mellow May Hill. We also have a delightful lightly oaked red Ravens Hill and the Three Choirs Rosé with summer berry fruit and a zesty but off dry finish.
Three Choirs Classic Cuvée
Three Choirs Classic Cuvee is a traditionally-made sparkling wine of very high quality. Dry and subtle it is very similar to a good champagne but at a fraction of the price!