We're excited to share with you a preview of the Aromo range newly designed and launched labels, the result of 5 months development led by design and business marketing professionals.
We will be receiving our latest container in July with the new look labels and capsules.
We hope that you agree that the new concept and beautifully designed labels – evoking two wine barrels with the seal of the vineyard and initials A and V – reinforce tradition and family roots whilst retaining the clean style and standout presence of the wine bottles.
Aromo Medals and awards – recently awarded:
GOLD MEDAL FOR AROMO PRIVATE RESERVE CARMENERE
Once again the line of wines Aromo Private Reserve was awarded with the top spot for Carmenere 2015 in the recognized World Contest of Brussels 2018 – Concours Mondial de Bruxelles 2018.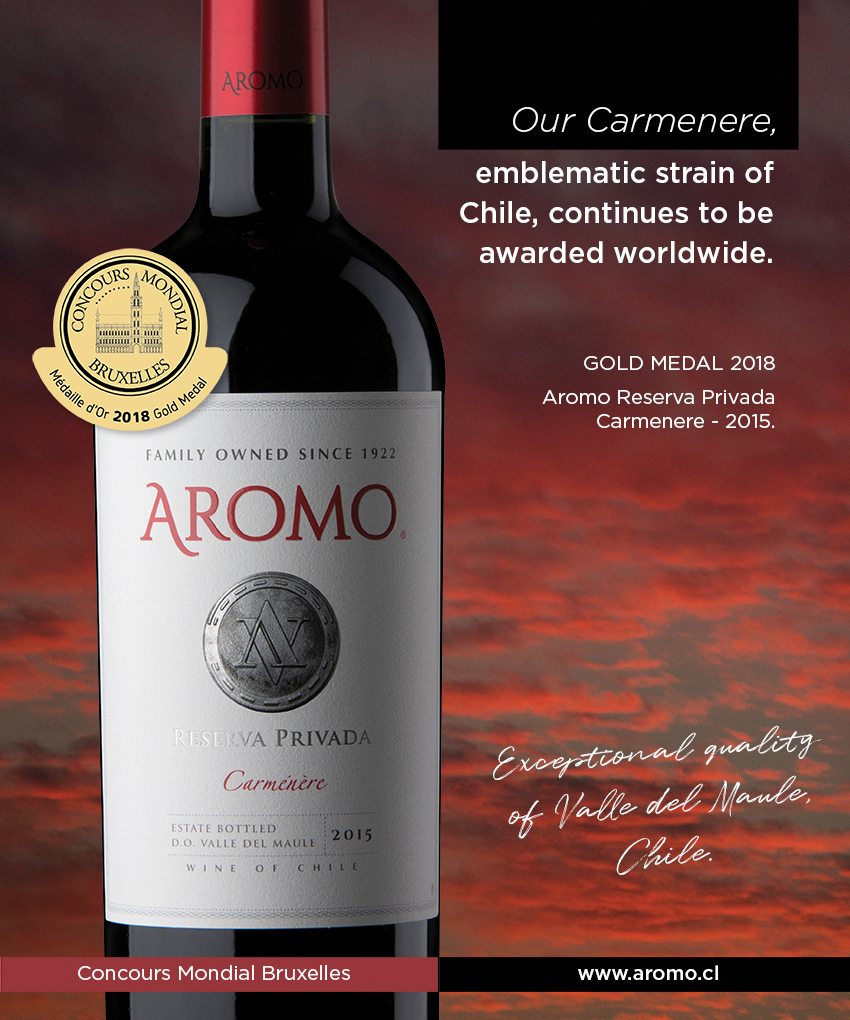 Also…
James Suckling, a renowned American critic, unveiled his TASTING REPORT 2018.
More than a thousand wines were tasted during his visit to Chile. The highest ratings were for
Aromo Winemaker's Selection Cabernet Sauvignon – Syrah 2013 with 93 points,
Aromo Barrel Blend 2013 with 91 points
Aromo Private Reserve Cabernet Sauvignon 2016 and Aromo Private Reserve Malbec 2016 with 90 points.
"Chile is on a good streak not just for a bunch of high profile wines. The amount of good wine produced here is truly amazing – there has never been a better time to drink Chilean wine"